Lend a Hand. Get Involved.
All The Ways to Support
Respite Care of San Antonio

Donate

Respite Care of San Antonio makes online giving easy with PayPal, one of the most trusted financial giving platforms today.
Because of your support, children with special needs develop, blossom, and reach their maximum potential
Your contribution is a blessing to families caring for a child with special needs. Respite Care's day/evening out sessions give relief that lowers stress, strengthens families and reduces the risk of child abuse.
Your gift provides healing & hope to abused children with medical and special needs in Respite Care's shelters.
We have two simple options available that can turn your wish for these special children into a gift that helps develop young minds and strengthens local families.
Leave A Legacy

Non-profit organizations, like Respite Care, benefit greatly from gifts left through wills and estates. If this is something you've considered – or would like to do – here are ten steps to follow to Leave Your Legacy. You can make a difference for a long time to come!
Prepare a will so you can intentionally determine your legacy at the time of your passing.
Evaluate your financial situation and determine your charitable goals.
Consult an attorney, accountant or financial adviser about tax-friendly options for making a legacy gift.
Choose one or more organizations that have made a difference in your life and leave a gift in your will.
Contact the organization(s) of your choice to learn about opportunities for legacy giving.
Leave a percentage or specific dollar amount of the assets in you will to a charity of your choice.
Consider using non-cash assets (real estate, vehicles, art, jewelry, other personal property) for a legacy gift.
Name a charity as a beneficiary of your IRA pension plan or life insurance policy.
Remember deceased loved ones with a memorial gift to a charity.
Encourage family and friends to leave gifts to charities in their wills.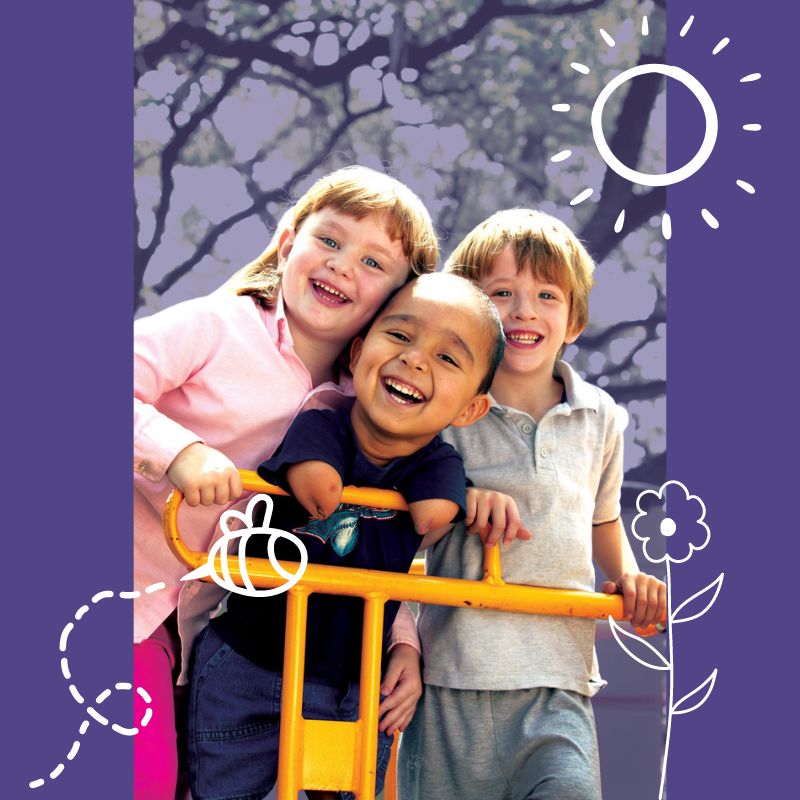 For more information or to discuss in greater detail, please contact us at (210) 737-1212 or direct your questions to [email protected].
Wish List Item Donation

We welcome and appreciate donations of items on our wish list below or any of our Amazon Wish Lists.
Please call or email -- (210) 737-1212 or [email protected] -- to schedule a drop off appointment.
New bedding for Twin Beds
New bedding for Toddler beds
Disposable shoe covers for nursery staff
New White bath towels, hand towels and washcloths
New 5-Point front-facing car seats
Hair elastics, Hair bows, detangle spray, hairbrushes
Letter tracing and basic math books/educational workbooks
Pine-Sol, Lysol spray, Clorox wipes, hand sanitizer
New Socks – Boys & Girls: toddler small – youth large
New Underwear – Boys & Girls: 2t-youth xl, 5,6,7,8,9, 10-12, 12-14
New Undershirts (Camisoles) – Girls: 5,6,7,8,9, 10-12, 12-14, 16-18 & women's small
New Training bras – Youth 34/36/38 (Women's Small/md sports bras)
T-Shirts – Boys: 5,6,7,8,9, 10-12, 12-14 | Girls: 5,6,7,8,9, 10-12, 12-14, 16-18 & women's small
Shorts – Boys: 5,6,7,8,9, 10-12, 12-14 | Girls: 5,6,7,8,9, 10-12, 12-14, 16-18 & women's small
Pants (particularly Jeans) – Boys: 5,6,7,8,9, 10-12, 12-14 | Girls: 5,6,7,8,9, 10-12, 12-14, 16-18 & women's small
New lightweight Pajamas – Boys/Girls 2t-youth xl
You may mail items to:
Respite Care of San Antonio
PO 12633
San Antonio, TX 78212
For deliveries requiring a physical address, please mail to:
Respite Care of San Antonio
605 Belknap Place
San Antonio, TX 78212
Medical Equipment such as helmets, walkers, wheelchairs, braces, wheelchairs, braces, Oxygen tans, etc.
Medical Supplies such as catheter kits, G-Tube supplies
Pediasure / nutritional supplements
Infant formula
Used car seats
Used baby bottles, pacifiers, teething toys
Used socks and undergarments
Stuffed animals
Used blankets
Used electronics
Clothing with reference to kinship such as "Mommy's Boy"

We greatly appreciate the generosity and support of members of the community. If you are interested in holding a fundraiser to support Respite Care, please reach out to us and let us know about the event.
All fundraising by third parties needs to be approved in advance by Respite Care. Please email us at [email protected] or call us at (210) 737-1212.
Thank you for your help; you are a blessing to our children and families!