Developmental
Childcare Program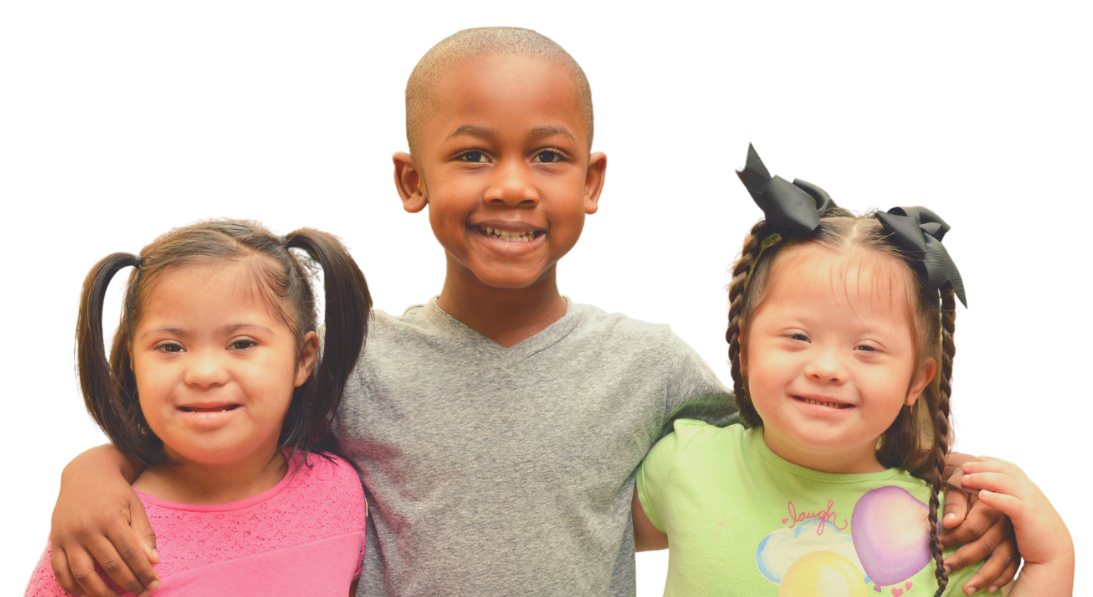 Full-Time Childcare
4-Star Certified

Children with complex medical conditions often require daily medical treatments that may disqualify them from enrolling in traditional childcare programs. Without a childcare option, children fall behind developmentally, and a parent may need to stay home to care for their child's special needs. Underserved single parents are at greater risk of falling into financial distress when an affordable childcare option is unavailable.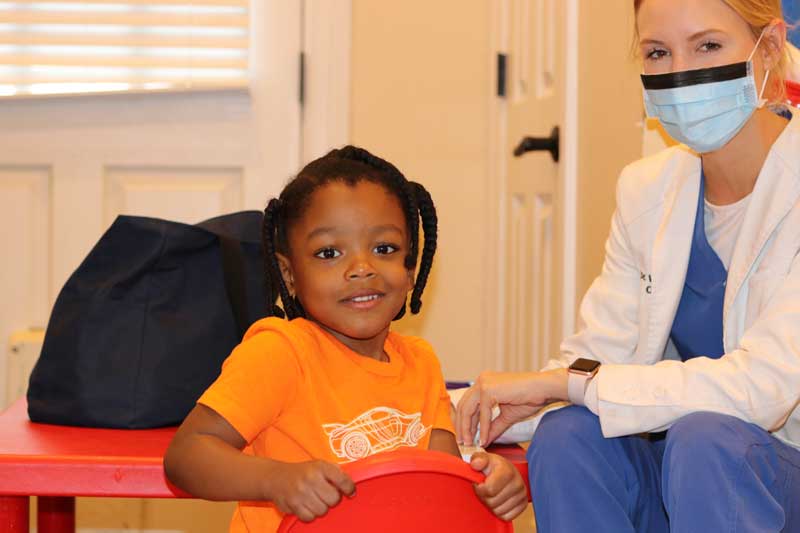 RCSA's Developmental Childcare Program helps meet San Antonio's need for early childhood education for children with special needs and complex medical conditions from six weeks to six years of age.
RCSA's Childcare Program is Texas School Ready and a four-star-certified Texas Rising Star Provider, the highest possible rating.
Childcare is available Monday through Friday from 7:30 AM to 6 PM throughout the year at Christ Episcopal Church's Family Ministry Center.
On-Site Nursing Care Available
Through a partnership with University Health Systems, an on-site nurse provides daily treatments, such as G-tube feeding, seizure care, and wound management. Program staff develop and tailor lesson plans to meet the needs and capabilities of each child. The Program team fosters a positive learning environment and provides outings and enrichment activities so children with disabilities experience opportunities often only available to their peers without a disability.
Cost of Developmental Childcare at RCSA
To make daily childcare affordable for underserved families, RCSA sets its program fees on a sliding scale based on income, household size, and ability to pay. Typically, about three-fourths of households enrolled are underserved.
Eligibility for Services

To qualify for services, children must have a disability, however, parents may enroll non-disabled siblings in RCSA's community programs to provide an inclusive learning environment, encourage a stable family unit, and for the convenience for parents.
The diagnoses/disabilities that qualify a child include but are not limited to:
Fetal Alcohol Syndrome/Affect
Down Syndrome
Cerebral Palsy
Autism
Intellectual or Developmental Disabilities (IDD)
Speech/Motor/Cognitive delays
Microcephaly
Hydrocephalus/Shunt
Various Syndromes if affecting the client developmentally
Seizure Disorder
TBI (Traumatic Brain Injury)
Spina Bifida
Please call our Family Support Services Manager at 210-737-1212, ext. 2015 to determine if your child qualifies for services.