Community
Respite Programs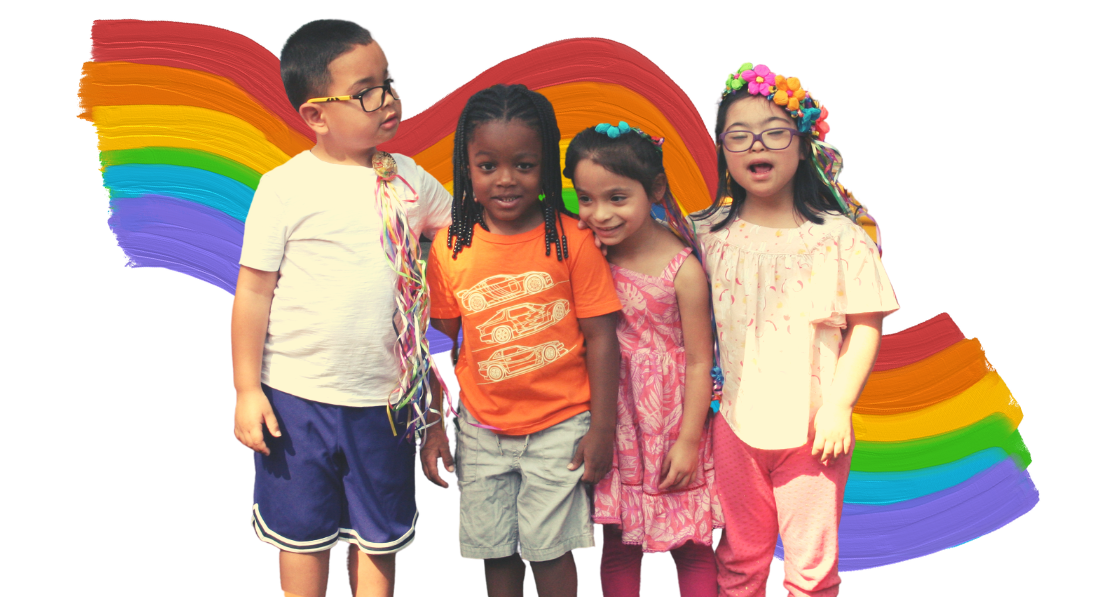 Respite Care of San Antonio provides childcare services for children with disabilities & complex medical conditions. A unique combination of on-site medical care, coordinated therapy, and skilled caregiving brings health & wellness to RCSA's children.
RCSA's Community Respite Programs have proven to reduce caregiver stress, prevent child abuse, and improve the emotional and financial resiliency of families caring for a child with special needs. Our respite programs help parents secure work, pursue educational goals, and achieve financial security. Community Respite sessions help reduce social isolation and improve the health and well-being of all family members.
Mother's Day Out is a childcare service offered two days per week, Mondays and Wednesdays from 8:30 a.m. until 4:30 p.m. Preschool age children with disabilities and their non-disabled siblings within the same age group may participate. Mother's Day Out helps parents pursue educational goals, obtain part-time employment, attend appointments or have some time for themselves.
Family Day Out programs are offered on Saturdays from 9 a.m. until 4 p.m. Respite Care's trained staff care for children with special needs. Non-disabled siblings are also welcome to attend. Many parents and guardians use Family Day Out to spend quality time with their non-disabled children. Others rely on this program to work weekends, pursue a degree, or care for an elderly parent.
Parents Night Out is offered on Friday evenings from 6:00 p.m. to 10:00 p.m. This program provides care for children with special needs and their siblings. Parents use this time to rest, pursue their own interests, or have a date night to reconnect with their significant other. This vital respite helps strengthen families and relationships.
Eligibility for Services

To qualify for services, children must have a disability, however, parents may enroll non-disabled siblings in RCSA's community programs to provide an inclusive learning environment, encourage a stable family unit, and for the convenience for parents.
The diagnoses/disabilities that qualify a child include but are not limited to:
Fetal Alcohol Syndrome/Affect
Down Syndrome
Cerebral Palsy
Autism
Intellectual or Developmental Disabilities (IDD)
Speech/Motor/Cognitive delays
Microcephaly
Hydrocephalus/Shunt
Various Syndromes if affecting the client developmentally
Seizure Disorder
TBI (Traumatic Brain Injury)
Spina Bifida
Please call our Family Support Services Coordinator at 210-737-1212, ext. 2015 to determine if your child qualifies for services.