May 26, 2022
Please help us celebrate Ms. Christianna Wilson, who recently received her Bachelor's Degree from New Mexico State University!
Christianna completed her degree in Family & Child Sciences while working full-time as a Direct Care Provider at Respite Care.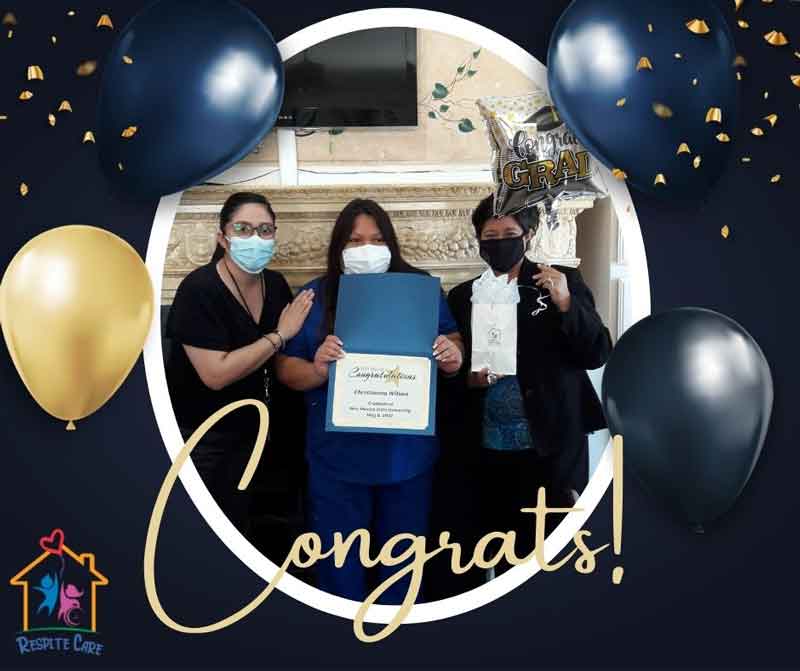 May 20, 2022
This week we are celebrating the 10 year work anniversary of Michelle Garcia. Ms. Michelle has been an Assistant Teacher for 10 years at RCSA's Developmental Daycare. Her caring, devoted, and gentle personality has made her an indispensable employee of Respite Care.
We are so lucky to have Ms. Michelle working with our children with special needs!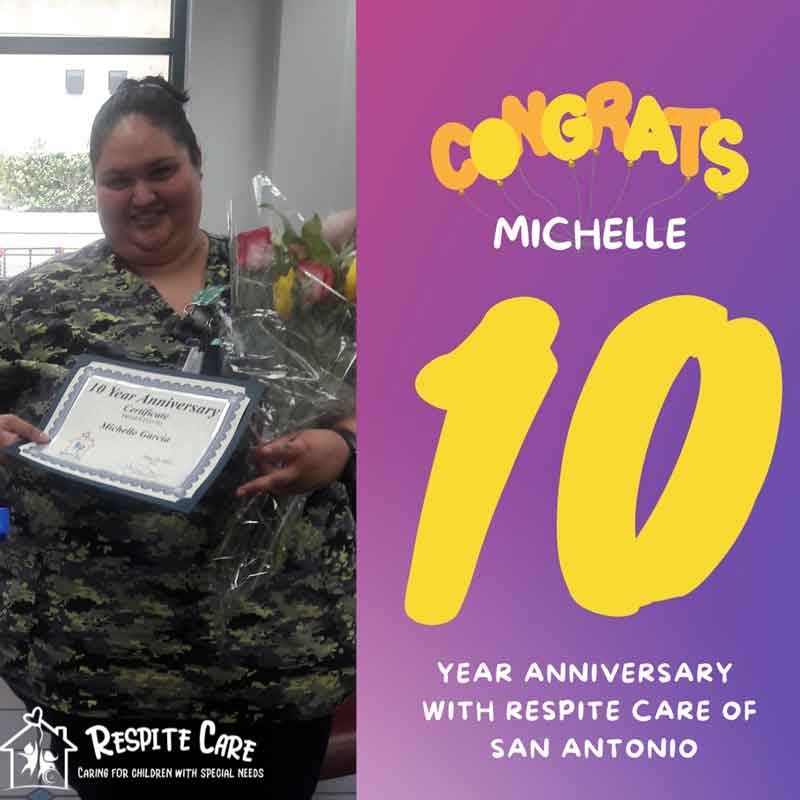 May 2-6, 2022
Teacher Appreciation Week was May 2nd through May 6th and we need to give a shout out to our wonderful Developmental Daycare Staff. These ladies put the "care" in Respite Care!