Thank You for Keeping our Children Warm!
Thin Blue Line, Alamo City Chapter continued their tradition this year of donating coats to the children of Respite Care. Accompanied by the Grinch himself, these generous community members passed out dozens of coats to the children in our Developmental Childcare, Day Out programs, Camp, and shelter.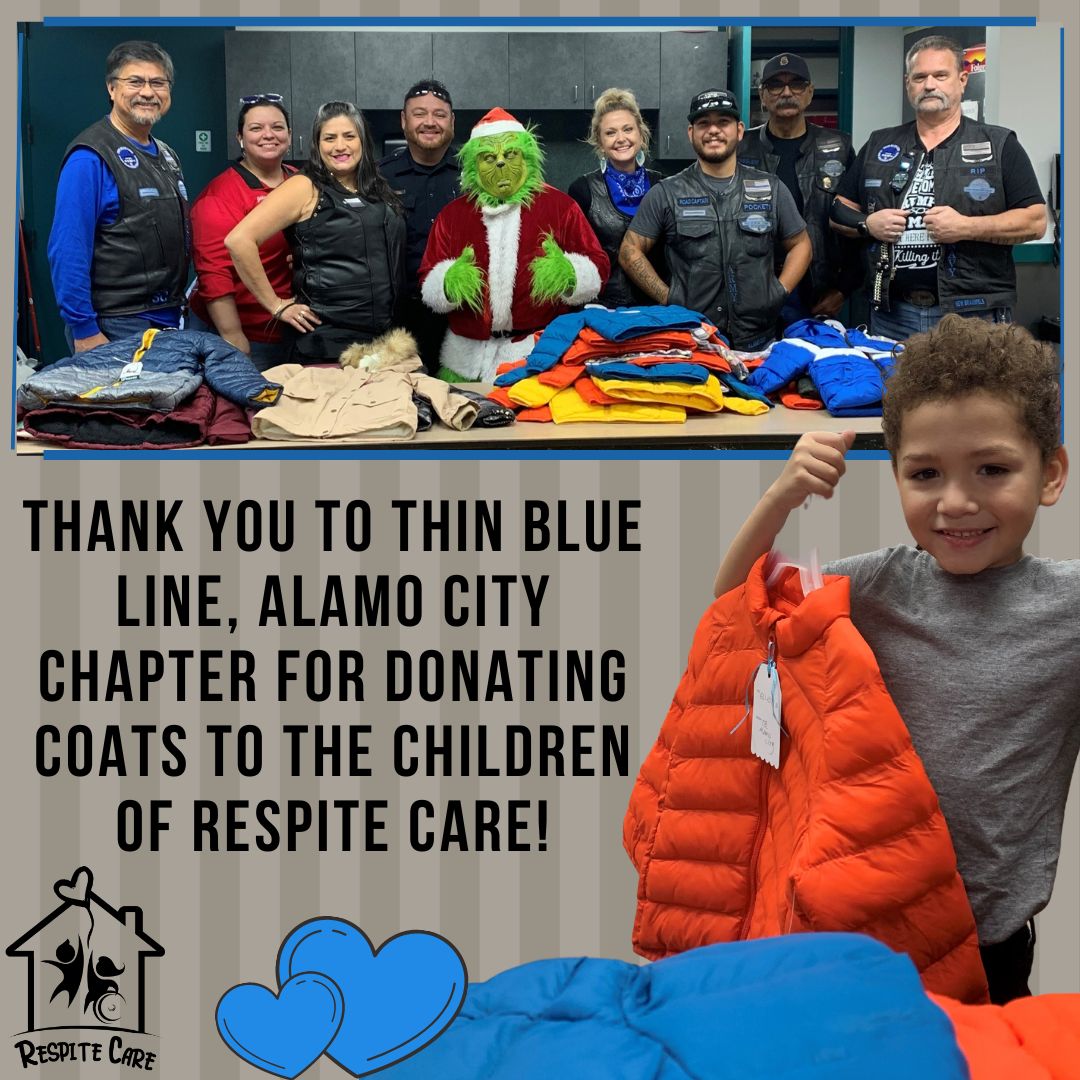 This holiday season, RCSA was blessed with an abundance of donations and volunteers. We are so thankful for our community members like the Trevino Family, volunteers from local schools like Providence Catholic and Holy Cross, National Charity League, Alamo Chapter, & companies such as Nielsen for coming together to provide a magical holiday season for the special children we serve!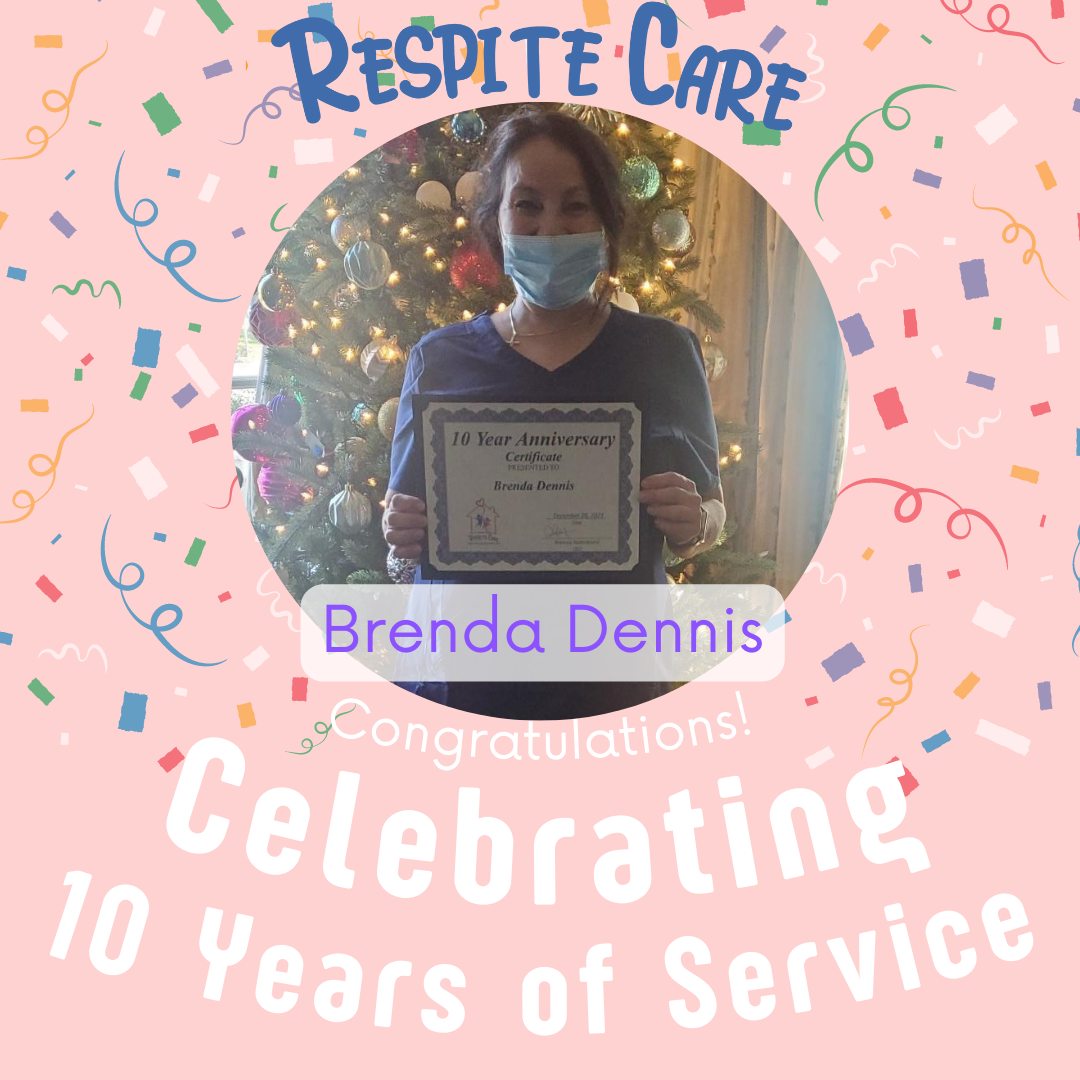 We're celebrating Brenda Dennis, an excellent Residential Shift Supervisor at RCSA's Davidson Respite House!
Brenda is a reliable and dedicated employee who enjoys working with children of all ages and demonstrates admirable leadership skills. Brenda is a wonderful asset to our Residential Services team, and we thank her for ten years of dedicated service to Respite Care of San Antonio!